So, since we're staying in our current house for awhile, we figured it was time to upgrade our earth shattering-ly loud washer and dryer. We knew we wanted something high efficiency and Energy Star because we're big on reusable/washable items around here including
dog potty pads
,
cotton produce bags
and someday,
cloth diapers
. I did a little research and found these Whirlpool Duet Stackable Washer and Dryer which maximizes the space in our closet sized laundry room. These are a lower end (but still pricey) model without some of the bells and whistles like a steam or sanitize mode, but still include some nice options like a small load setting, a cold water cycle, a whitest whites cycle, and sensor drying.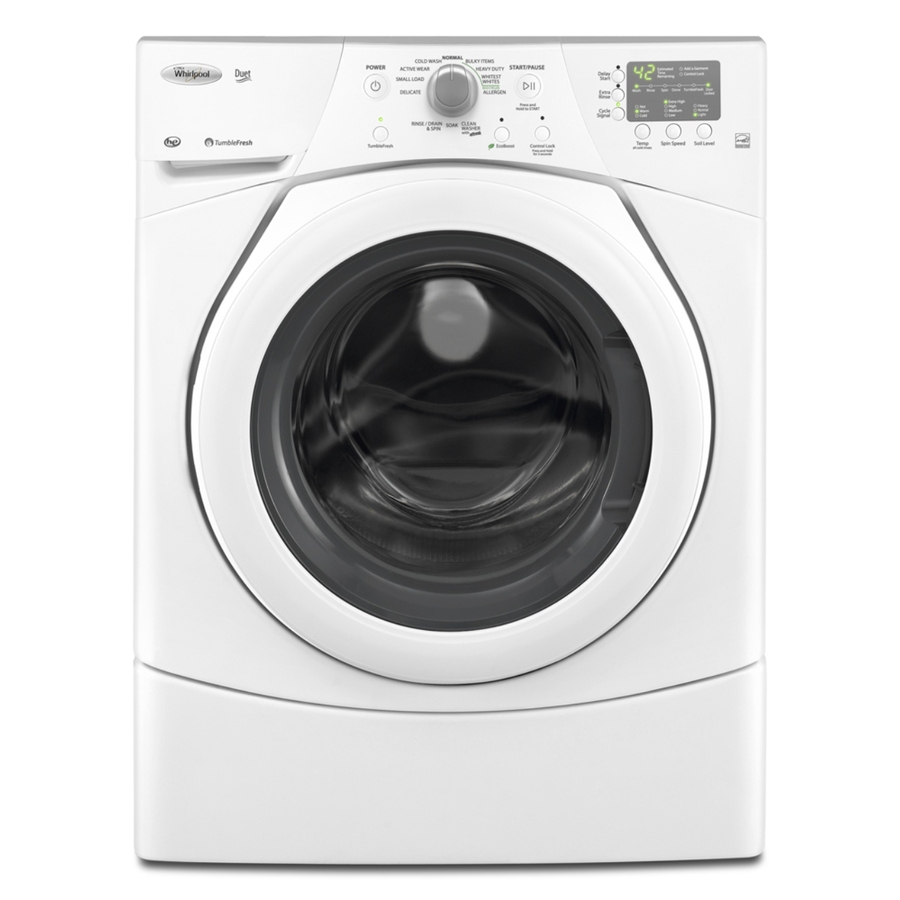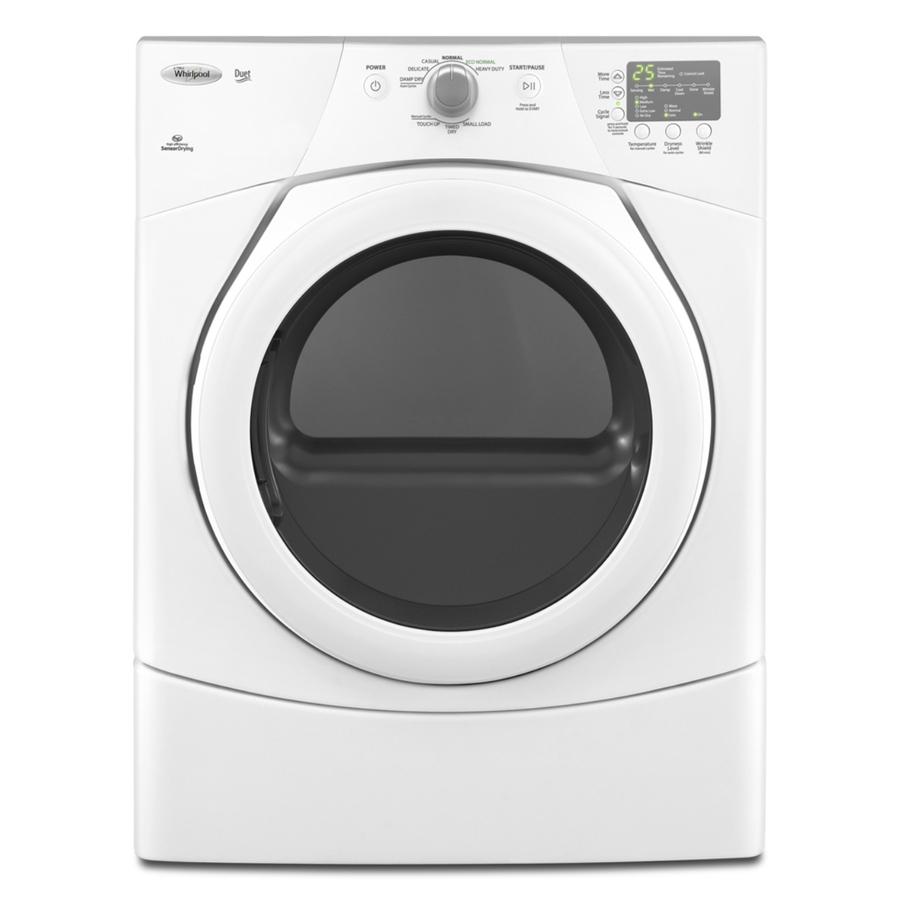 We've never used fabric softening because it's
laden with chemicals
(including some natural varieties) and decreases the absorbency of most fabrics, but I've had some trouble with large items like heavy blankets and comforters requiring 2-3 drying cycles (in our old machine). I've heard that
Wool Dryer Balls
help reduce drying time by up to 20%, as well as reduce static.
I hang a lot of clothes on a drying rack to avoid shrinking. I'd use a clothesline but they are not allowed by our HOA (jackasses). I'm going to keep using my old black plastic one (boo plastic!) but this
Wooden Dowel Drying Rack from the Container Store
would be nice.